EyeRounds Online Atlas of Ophthalmology
Contributor: Andrew Doan, MD, PhD, University of Iowa
Category: Trauma
Traumatic endophthalmitis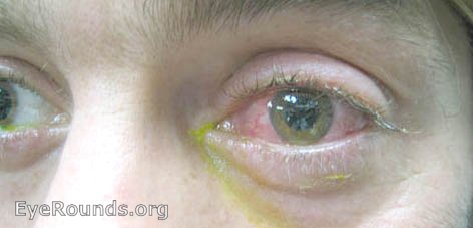 1) Presents with unilateral eye pain and redness after being poked in the eye with a sharp object one week previous.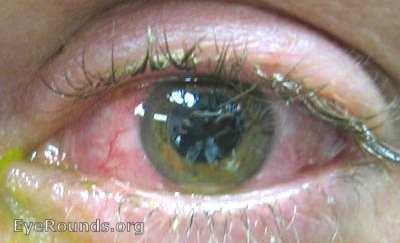 2) 1 mm layered hypopyon (WBCs)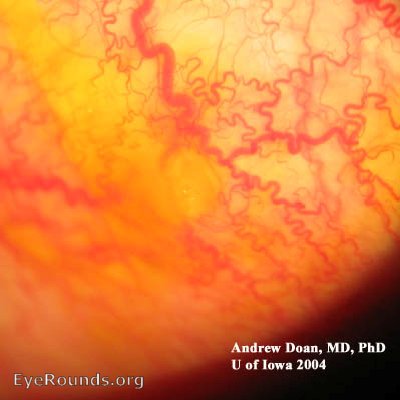 3) Scleral defect seen on slit lamp examination.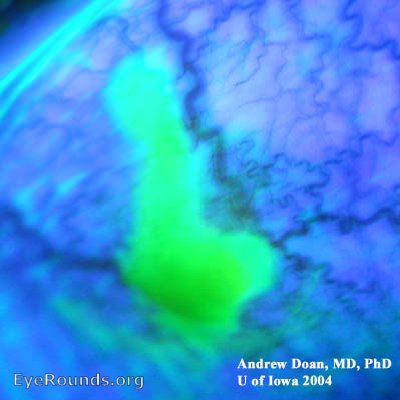 4) Fluorescein stains the vitreous protuding from scleral defect.
---

Ophthalmic Atlas Images by EyeRounds.org, The University of Iowa are licensed under a Creative Commons Attribution-NonCommercial-NoDerivs 3.0 Unported License.
last updated: 02-08-2008