Boston Type 2 Keratoprosthesis (KPro)
Contributor: Jesse Vislisel, MD
Photographer: Antoinette Venckus, CRA
The Boston Type 2 Keratoprosthesis (KPro) is an artificial device used to replace the cornea in the setting of diseases with severe, recurrent scarring in which other types of corneal transplants are not a viable option. A complete tarsorrhaphy is performed and the polymethylmethacrylate (PMMA) optic of the device projects through an opening created in the upper eyelid. The device in this photograph was placed in a patient with severe ocular cicatricial pemphigoid (OCP). A surgical video demonstrating the placement of the Boston Type 2 KPro in a different patient with OCP can be seen.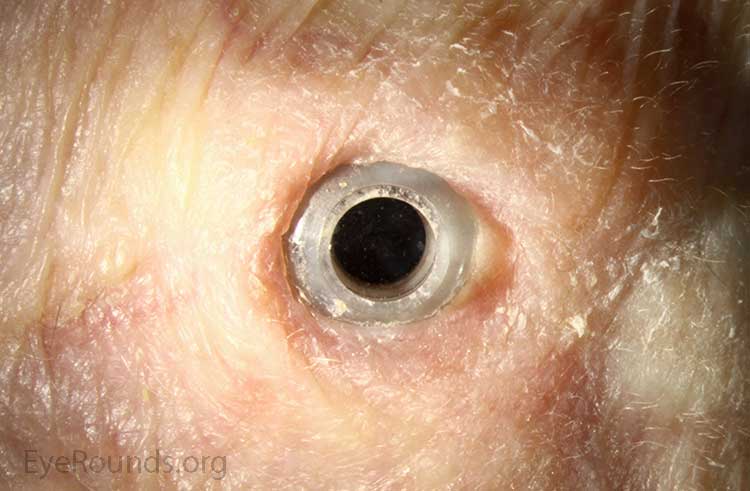 (larger image may be slow to load, please be patient)
---

Ophthalmic Atlas Images by EyeRounds.org, The University of Iowa are licensed under a Creative Commons Attribution-NonCommercial-NoDerivs 3.0 Unported License.
last updated: 1/21/2015