EyeRounds Online Atlas of Ophthalmology
Contributor: Andrew Doan, MD, PhD, University of Iowa
Category: External Disease
Viral papilloma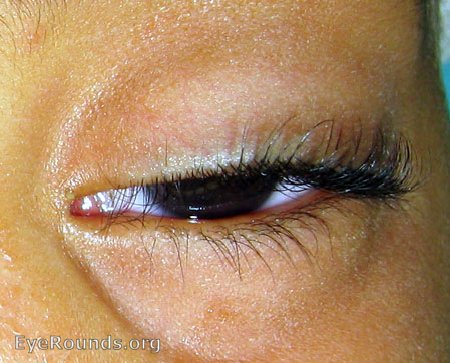 Often caused by HPV infection, Papilloma was hidden from view until lower lid was pulled down. Patient was asymptomatic, but the lesion was removed by request of the parents.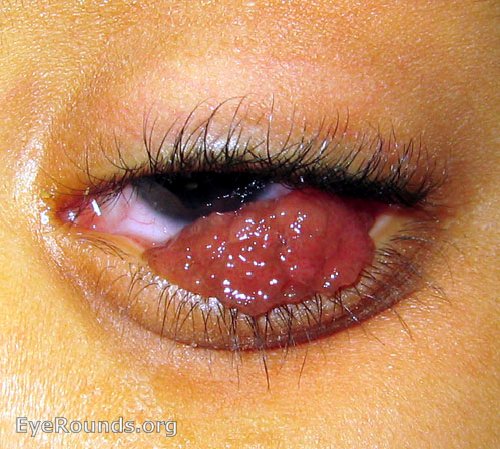 gray, red pedunculated mass (cauliflower appearing)
---

Ophthalmic Atlas Images by EyeRounds.org, The University of Iowa are licensed under a Creative Commons Attribution-NonCommercial-NoDerivs 3.0 Unported License.
last updated: 02-08-2008