Hexagonal Keratotomy
Contributor: Christopher Kirkpatrick, MD and Anna Kitzmann, MD
Photographer: Cindy Montague, FAAO
Hexagonal keratotomy is a historic refractive surgical technique in which six linear incisions are made into the stroma of the peripheral cornea in a hexagonal pattern that encircles the central cornea in an attempt to correct hyperopia. This patient had also previously had radial and astigmatic keratotomy surgery in this eye with resultant corneal scars outside of the hexagonal keratotomy pattern in radial and transverse orientations.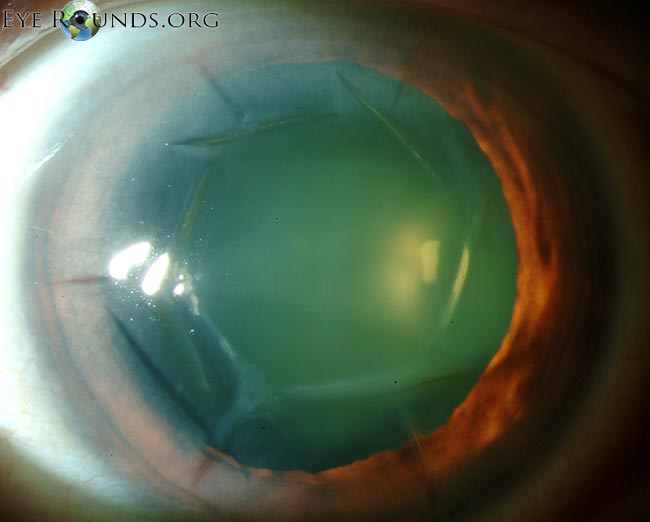 (click image for higher resolution)
---

Ophthalmic Atlas Images by EyeRounds.org, The University of Iowa are licensed under a Creative Commons Attribution-NonCommercial-NoDerivs 3.0 Unported License.
last updated: 10/18/2013