EyeRounds Online Atlas of Ophthalmology
Contributor: Matt Ward, MD, The University of Iowa
Category: Category
Infectious Crystalline Keratopathy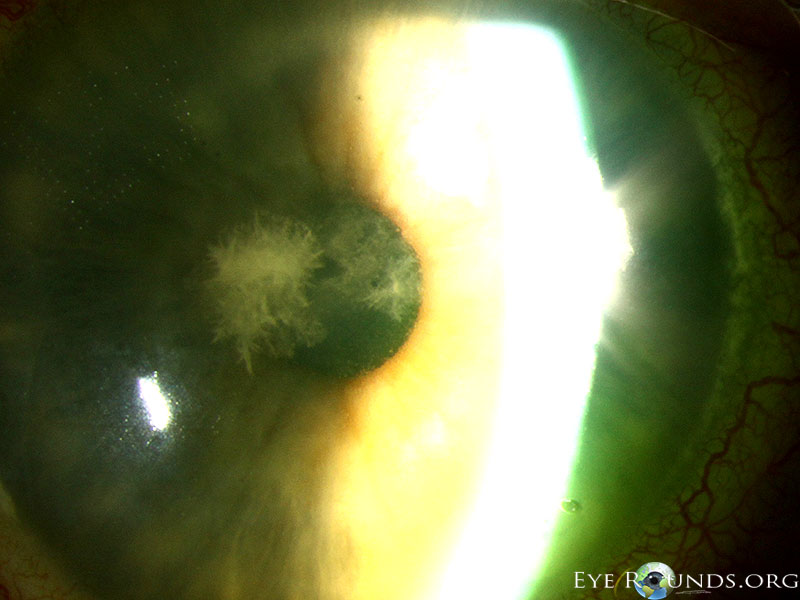 Image Comments:
This an indolent corneal infection classically occuring in the absence of an epithelial defect in corneal transplants on chronic steroid therapy. It has a frost-like crystalline pattern. It is typically caused by alpha-hemolytic streptococcus species such as Viridans. In this case, this patient was on chronic mild steroid drops (fluormethalone) for treatment of severe, recalcitrant blepharitis and ocular surface disease. ICK is difficult to treat medically and may require debridement either by hand or with an excimer laser.
---
No one may use these photographs for financial gain without written authorization from the contributor.

Ophthalmic Atlas Images by EyeRounds.org, The University of Iowa are licensed under a Creative Commons Attribution-NonCommercial-NoDerivs 3.0 Unported License.
last updated: 10-5-2012