Cilioretinal Artery Occlusion
Contributor: Jesse Vislisel, MD, The University of Iowa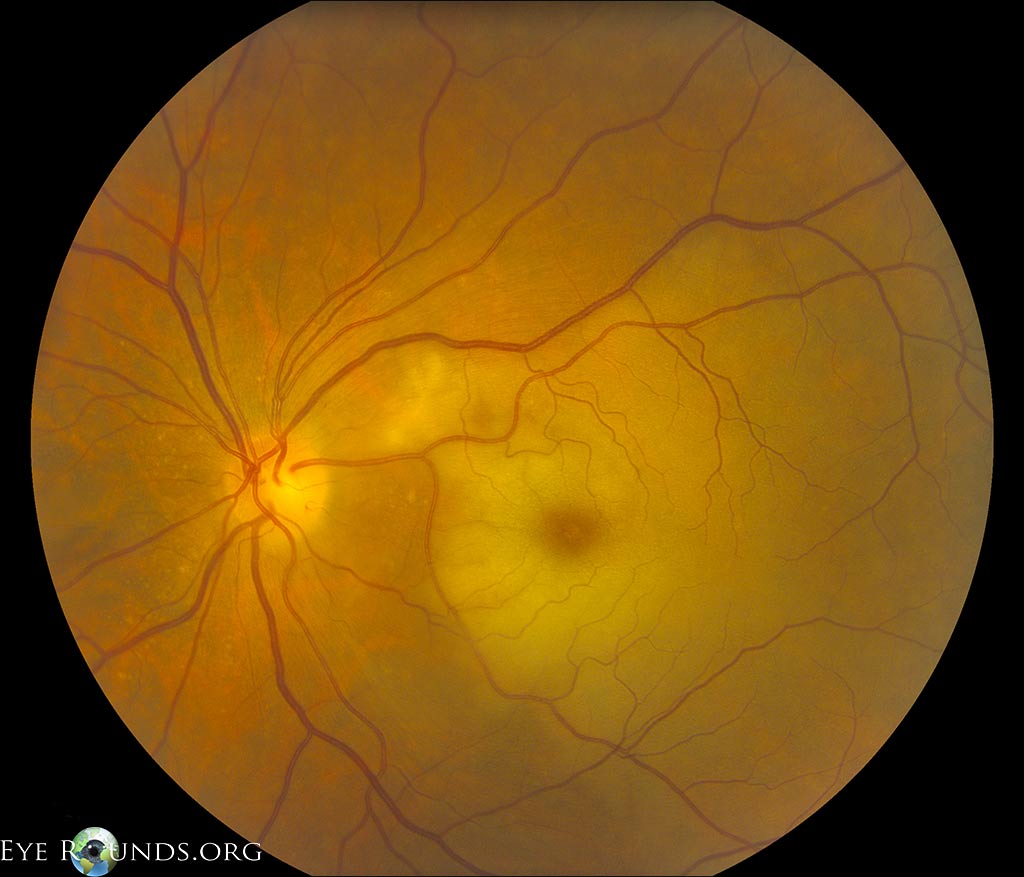 Image Comments:
71-year-old woman presenting with a cilioretinal artery occlusion. Note the retinal whitening secondary to inner retinal edema in the distribution of cilioretinal artery perfusion. There is a prominent cherry-red spot due to intact choroidal circulation. On OCT, there is inner retinal thickening and blurring of retinal layers due to edema.
See also: Central retinal vein occlusion with cilioretinal artery occlusion
---
No one may use these photographs for financial gain without written authorization from the contributor.

Ophthalmic Atlas Images by EyeRounds.org, The University of Iowa are licensed under a Creative Commons Attribution-NonCommercial-NoDerivs 3.0 Unported License.
last updated: 11-28-2012