Ophthalmology and Visual Sciences
Epithelial downgrowth
Epithelial downgrowth
Category(ies)

: Cornea
Photographer

: Jody M. Troyer, CRA
---
Epithelial downgrowth is a rare complication of intraocular surgery or penetrating ocular trauma. Epithelial invasion into the anterior chamber occurs when non-keratinized epithelial cells migrate through a surgical or traumatic corneal wound. Once in the anterior chamber, epithelial cell migration may lead to corneal decompensation, recalcitrant glaucoma, and occasionally invade the posterior pole. Treatments are generally limited and when employed are often ineffective.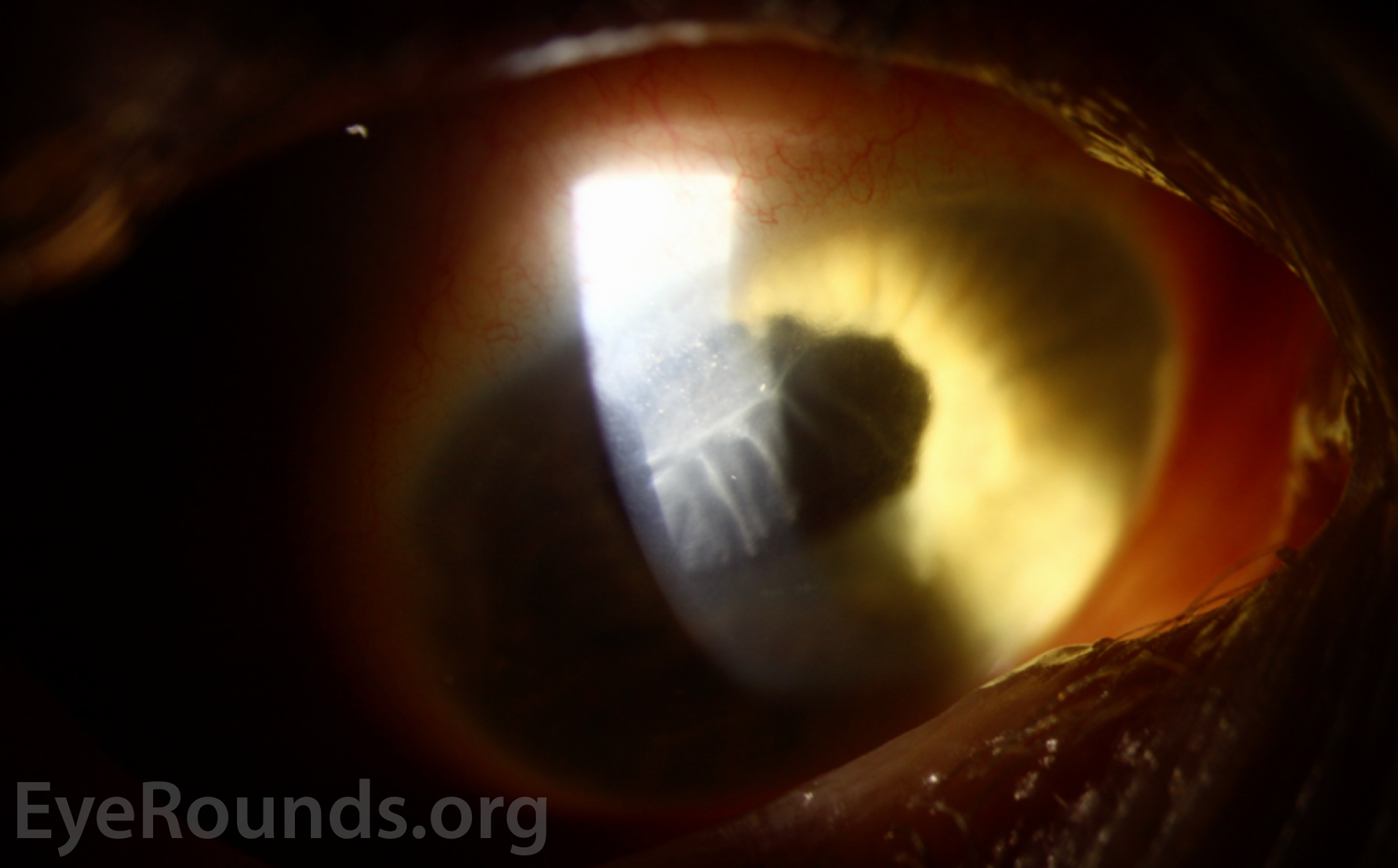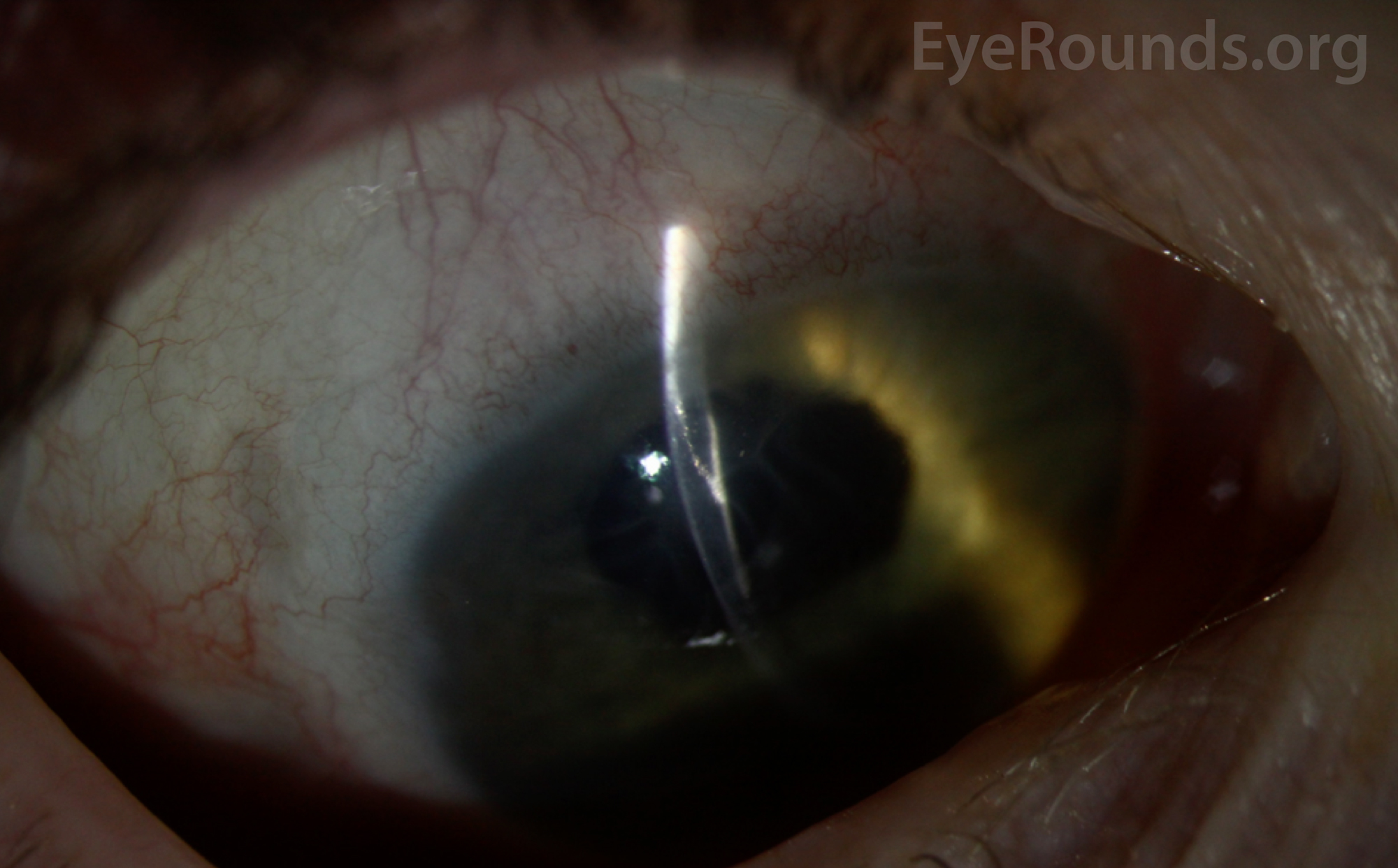 ---
Epithelial downgrowth
Epithelial downgrowth
Photographer

: Stefani Karakas, CRA

Epithelial downgrowth is a condition in which corneal or conjunctival epithelial cells are introduced into the eye by penetrating trauma or surgery. An epithelial membrane then grows over the internal structures of the eye and can often be visible as a translucent membrane growing over the corneal endothelium.

This patient had an intracapsular cataract extraction performed in the past and a recent secondary anterior chamber intraocular lens placed. She subsequently developed elevated intraocular pressure secondary to epithelial downgrowth, visible here as a faint membrane over her superior cornea. The demarcation of this membrane and the diffuse microcystic edema of the cornea can be more easily seen on the retroillumination photograph.
---
Image Permissions:

Ophthalmic Atlas Images by EyeRounds.org, The University of Iowa are licensed under a Creative Commons Attribution-NonCommercial-NoDerivs 3.0 Unported License.
---