Iris Melanoma
Contributor: David A. Ramirez, MD; Mark A. Greiner, MD
Photographer: Jody Troyer, CRA; Laura Fuhrmeister
Category(ies):
Cornea/External Eye Disease
Glaucoma/Iris
Posted September 23, 2019
93-year-old woman presented with progression of longstanding iris nevus. Her original presentation in 2005 is shown in Figure 1. Figures 2 and 3 demonstrate frank enlargement of the primary lesion at 6 o'clock and local metastasis, with erosion through the angle into the sclera at 8o'clock (Figures 4 and 5). Pigmented keratic precipitates are suspicious for anterior chamber seeding (Figure 6). High frequency anterior segment imaging demonstrates further angle invasion (arc of high reflectivity; Figure 7).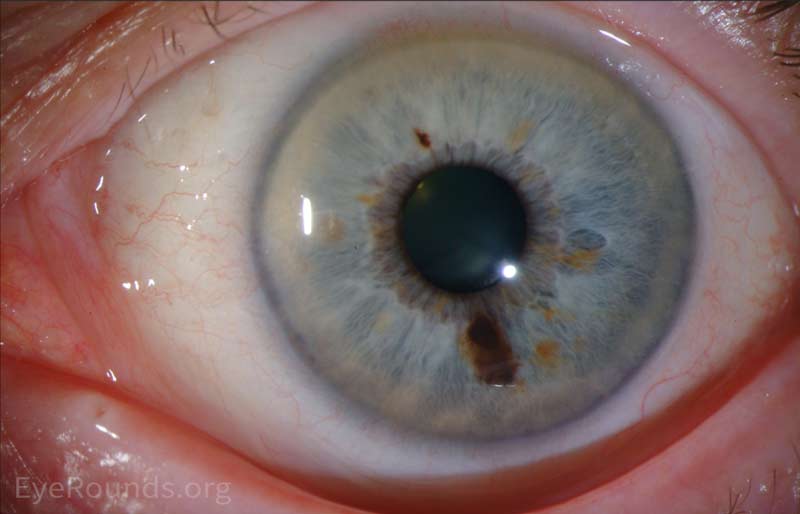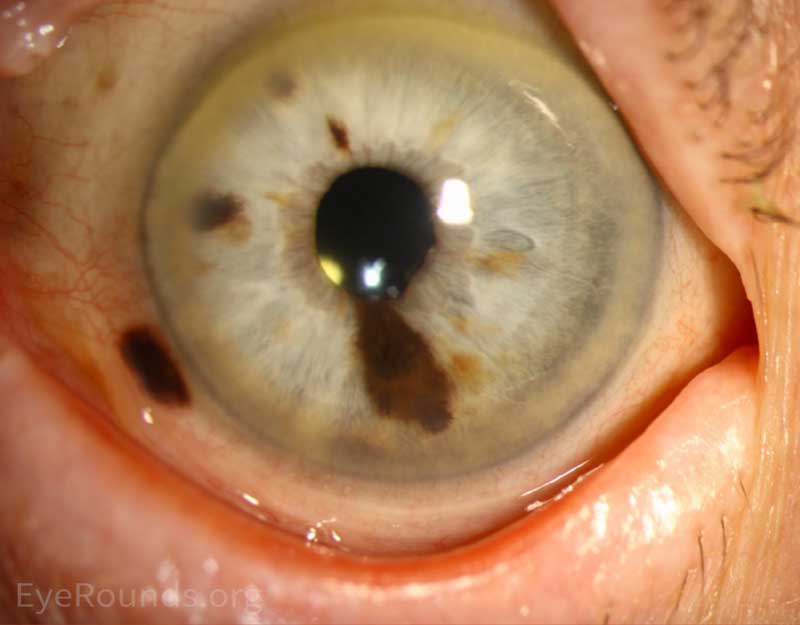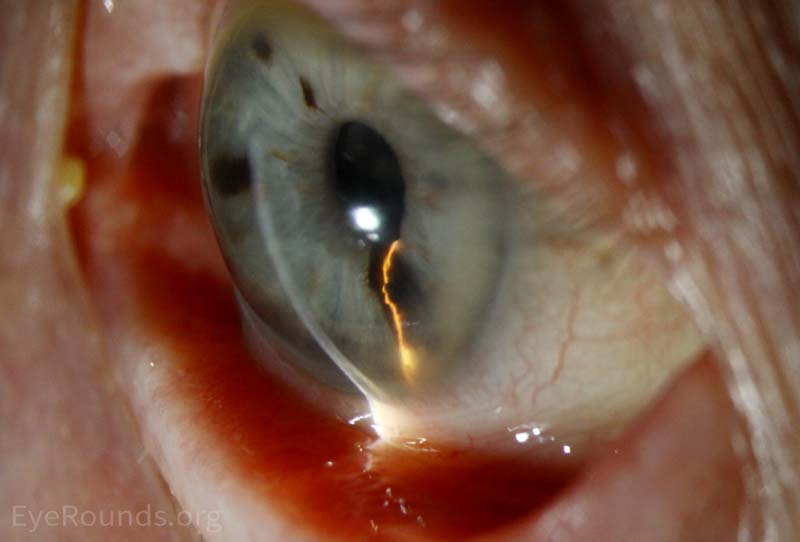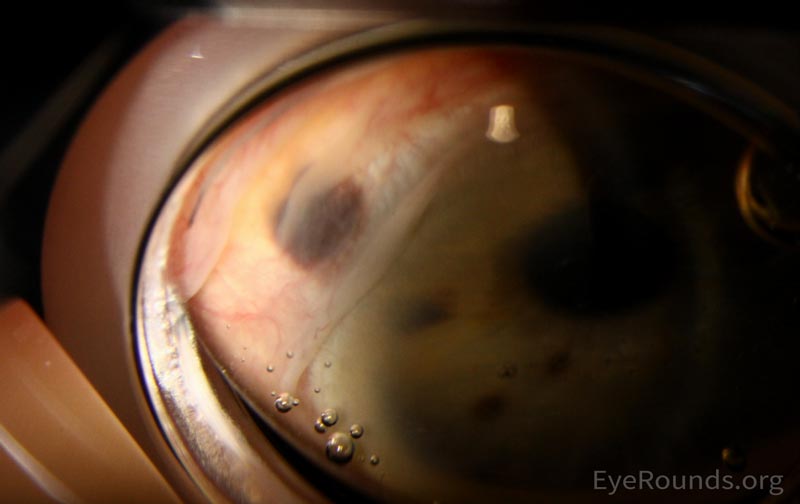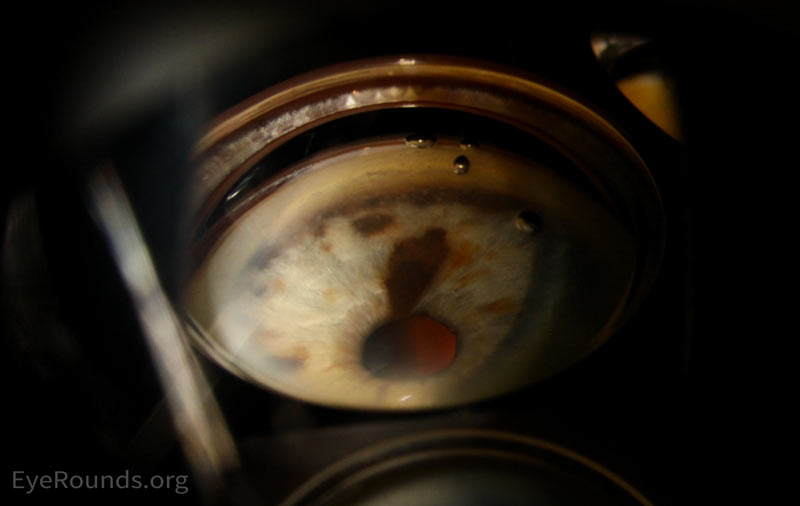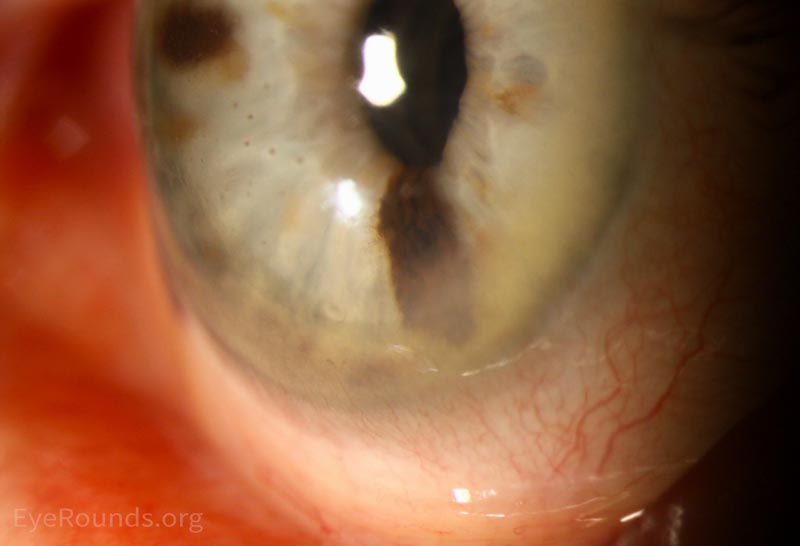 ---
Contributor: Andrew Doan, MD, PhD, University of Iowa
Category: Glaucoma / Iris
Posted February 8, 2008
3 patients with iris melanomas. The last patient had a recurrence 20 years later after an iridocyclectomy.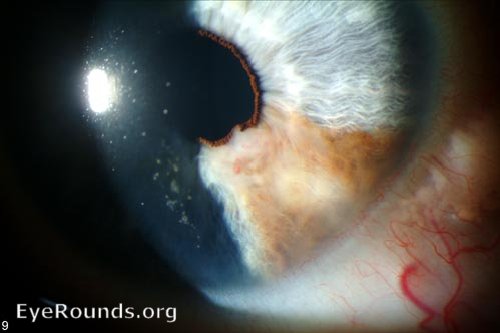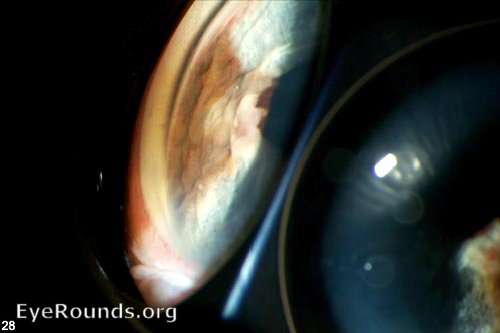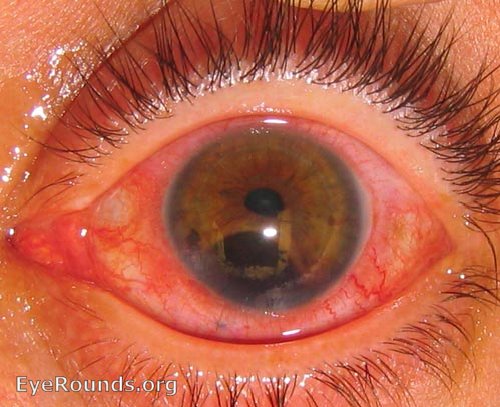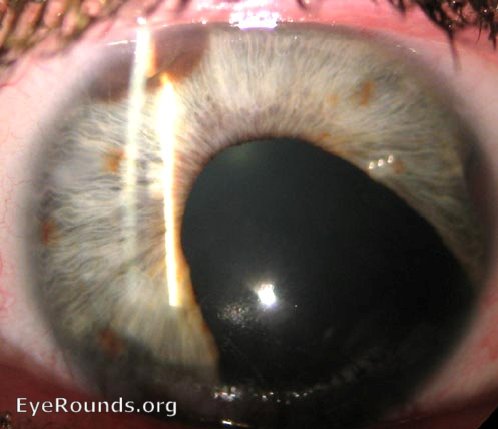 ---

Ophthalmic Atlas Images by EyeRounds.org, The University of Iowa are licensed under a Creative Commons Attribution-NonCommercial-NoDerivs 3.0 Unported License.
last updated: 09-23-2019