Exophthalmos secondary to a carotid cavernous fistula
September 26, 2017

Category(ies):
Neuro-ophthalmology
Glaucoma
Photographer: Cynthia Montague
Contributor: Brittni A. Scruggs, MD, PhD

A carotid-cavernous fistula (CCF) is a pathologic shunt between the carotid artery and the venous cavernous sinus; such hemodynamic lesions often lead to the triad of exophthalmos, epibulbar arterialized loops, and glaucoma. Diagnosis is by clinical examination, computed tomography or magnetic resonance angiography, and/or catheter angiography. A direct CCF (type a) connects the intracavernous portion of the internal carotid artery (ICA) to the sinus, whereas indirect, or dural, fistulas (type b) are low-flow fistulas that connect ICA branches to the cavernous sinus (1). If vision-threatening signs develop, then embolization must be considered.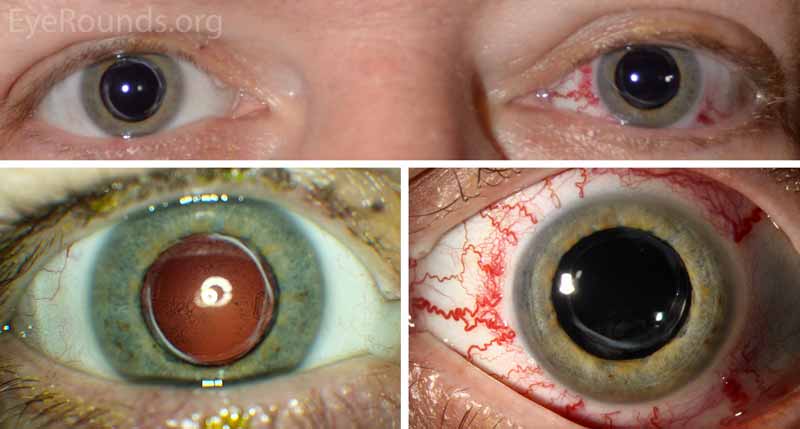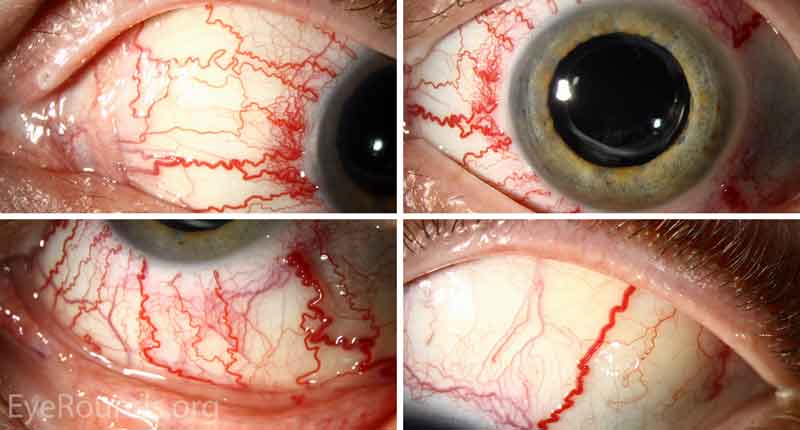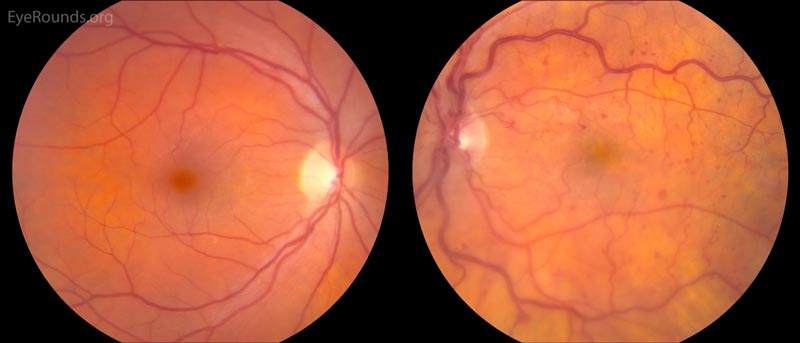 Reference(s)
R.J.W. Keizer (2003) Carotid-cavernous and orbital arteriovenous fistulas: ocular features, diagnostic and hemodynamic considerations in relation to visual impairment and morbidity, Orbit, 22:2, 121-142
---

Ophthalmic Atlas Images by EyeRounds.org, The University of Iowa are licensed under a Creative Commons Attribution-NonCommercial-NoDerivs 3.0 Unported License.
last updated: 09/26/2017