EyeRounds Online Atlas of Ophthalmology
Contributor: Andrew Doan, MD, PhD for Sohan Hayreh, MD, PhD, University of Iowa
Category: Neuro-Ophthalmology
Giant Cell Arteritis (Temporal Arteritis) - GCA
1) Shows filling defect in the peripapillary choroid and adjacent optic disc area.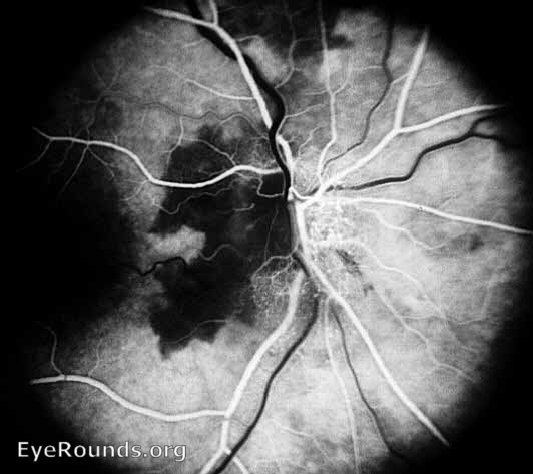 ---
2) Shows complete occlusion of medial posterior ciliary artery occlusion and cilioretinal artery.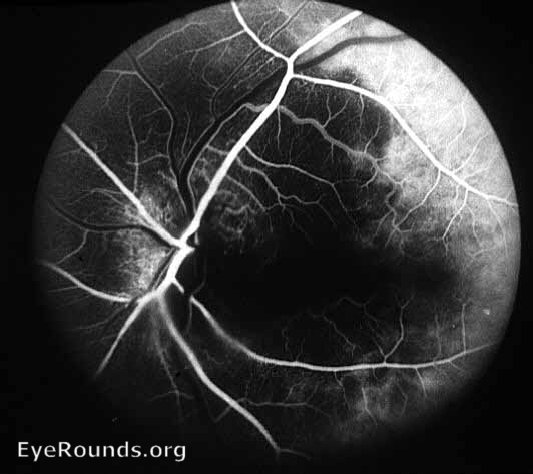 ---
3) Shows typically seen optic disc edema and a splinter hemorrhage at the optic disc margin in non-arteritic AION.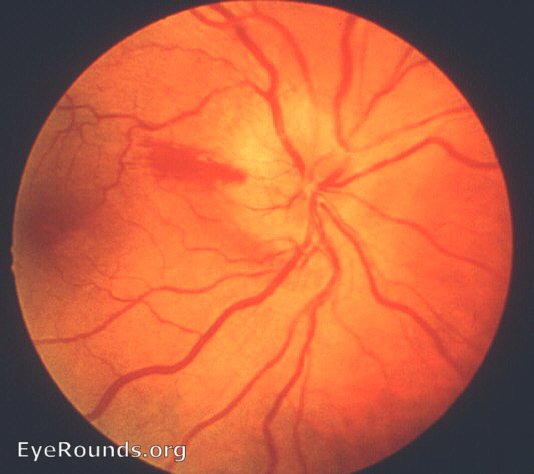 ---
4) Shows typical chalky white optic disc edema.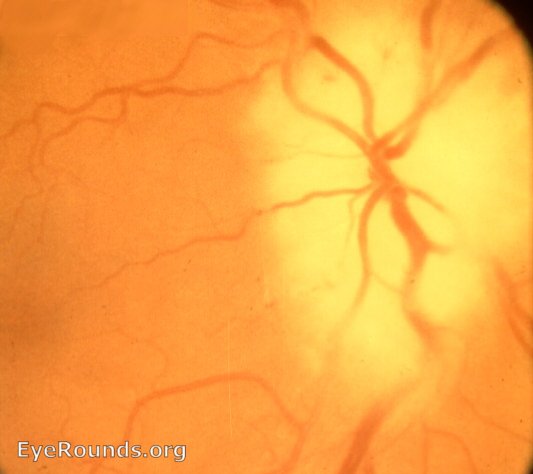 ---

Ophthalmic Atlas Images by EyeRounds.org, The University of Iowa are licensed under a Creative Commons Attribution-NonCommercial-NoDerivs 3.0 Unported License.
last updated: 02-08-2008