Giant cell arteritis
Contributor: Meagan Seay, DO and Nasreen Syed, MD
Photographer:
Granulomatous inflammation can occur in the blood vessel wall leading to occlusion. Temporal artery biopsy is performed for diagnosis. A long specimen (at least 2 cm) is important due to skip lesions.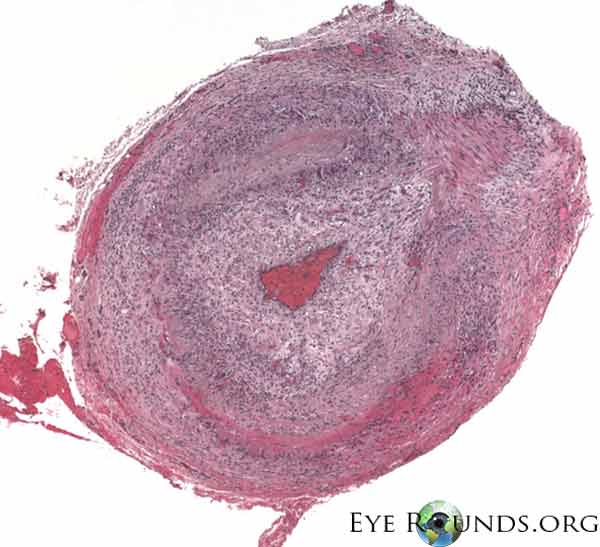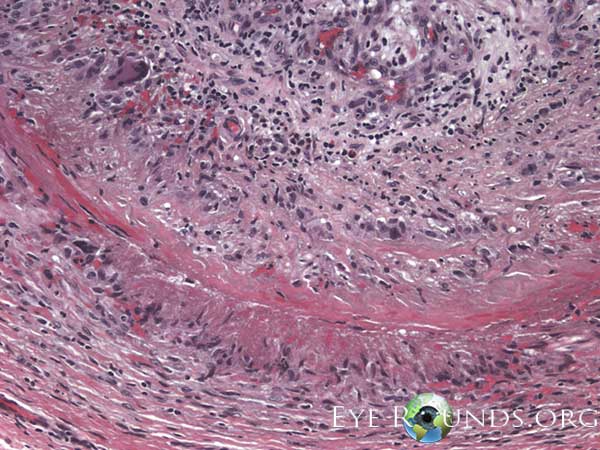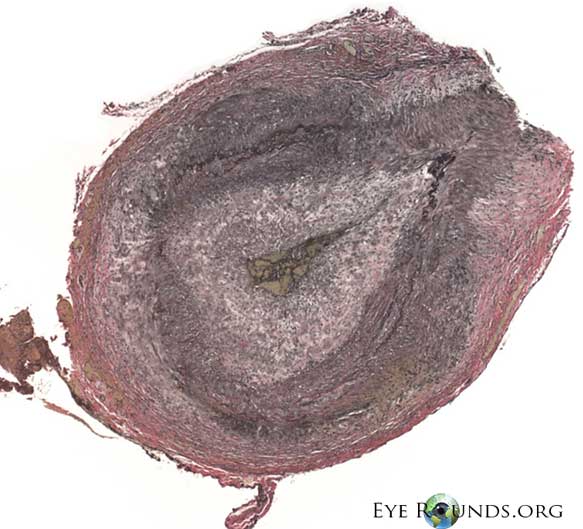 Verhoeff-Van Gieson stain shows disruption of the internal elastic lamina.
---

Ophthalmic Atlas Images by EyeRounds.org, The University of Iowa are licensed under a Creative Commons Attribution-NonCommercial-NoDerivs 3.0 Unported License.
last updated: 04/18/2013