EyeRounds Online Atlas of Ophthalmology
Contributor: Jordan M. Graff, MD, University of Iowa
Category: External Disease
Foreign body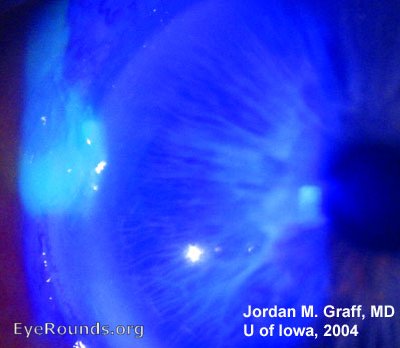 This farmer had been bothered by red eye, foreign body sensation, tearing, and irritation for several days.


The localized conjunctival and epithelial defect suggested a focal irritant.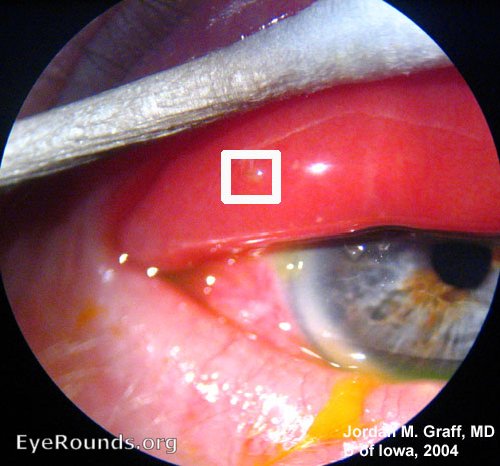 The tiny shred of a thistle is evident on the tarsal surface of the upper lid.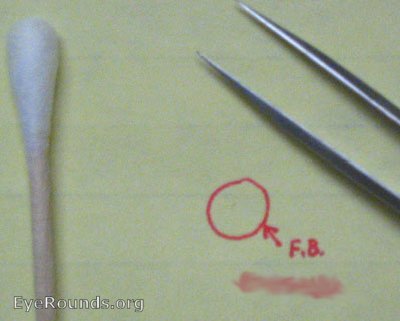 Be aware that tiny foreign bodies could be easily missed, as was the case for this patient seen at another facility only two days before this visit for similar complaints.
---

Ophthalmic Atlas Images by EyeRounds.org, The University of Iowa are licensed under a Creative Commons Attribution-NonCommercial-NoDerivs 3.0 Unported License.
last updated: 02-08-2008