Iris Melanocytoma
Contributor:  Thomas J.E. Clark, MD
Photographers:  Antoinette Venckus, CRA (fig. 1); and Wallace L.M. Alward, MD (fig. 2)
A melanocytoma is a specific type of uveal tract nevus, termed "magnocellular nevus", characterized clinically by its jet-black coloration and histologically by its heavily pigmented, large, polygonal, bland cells.  Clinically, melanocytomas most often present as asymptomatic pigmented lesions. 
Melanocytomas can occur anywhere along the uveal tract, but are most commonly found in the juxtapapillary region of the choroid (see related links).
Traditionally viewed as benign lesions, transformation into a malignant melanoma can occur.  Malignant transformation rates for choroidal melanocytomas have been reported at 2%.(1)
---
Figure 1: Slit lamp examination, demonstrates a dark brown, pigmented lesion in the peripheral iris extending from 6:30 to 8 o'clock.  Notably, there is no neovascularization of the iris and the pupil is round. Diagnosis was confirmed by biopsy.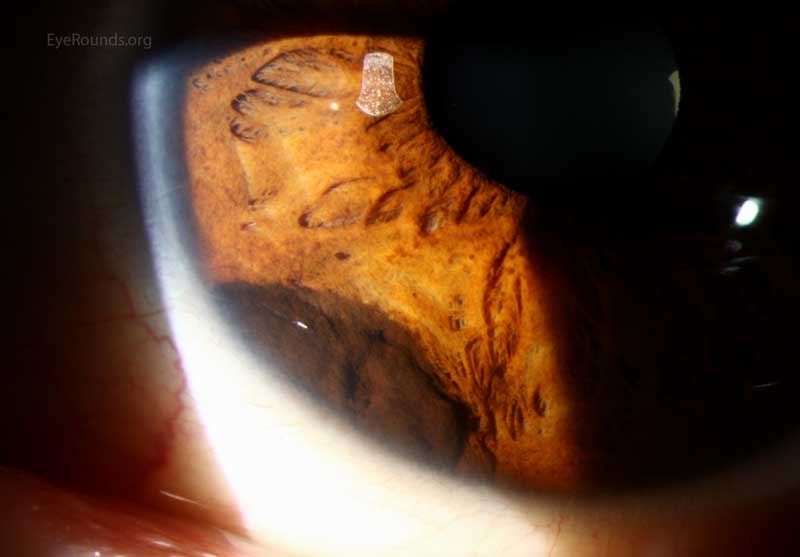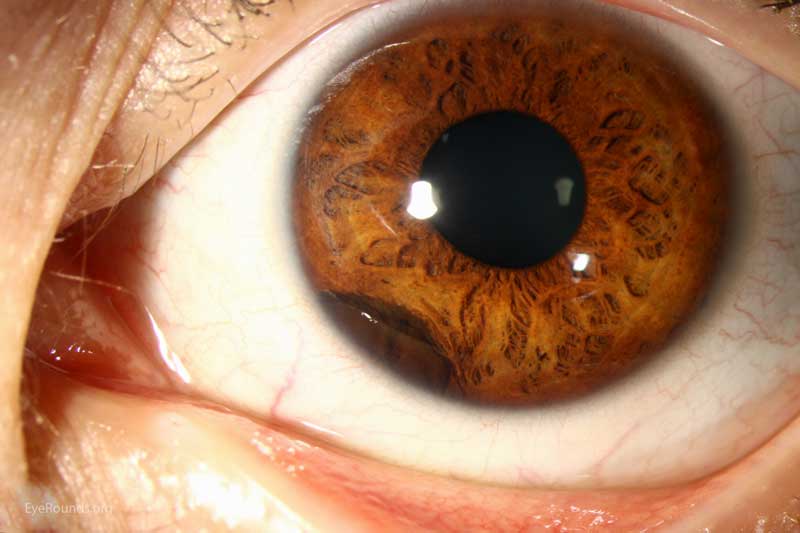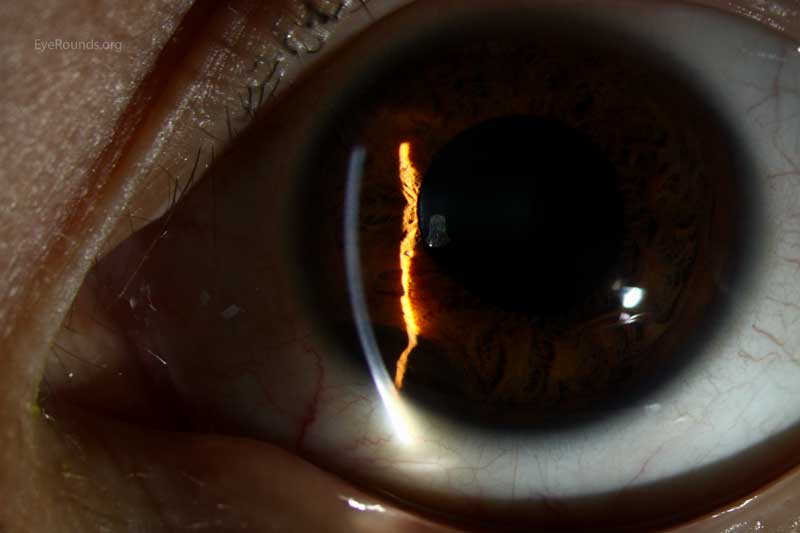 ---
Figure 2: Gonioscopy examination demonstrates an elevated, dark brown lesion extending from 7 to 8 o'clock without spread into the surrounding trabecular meshwork.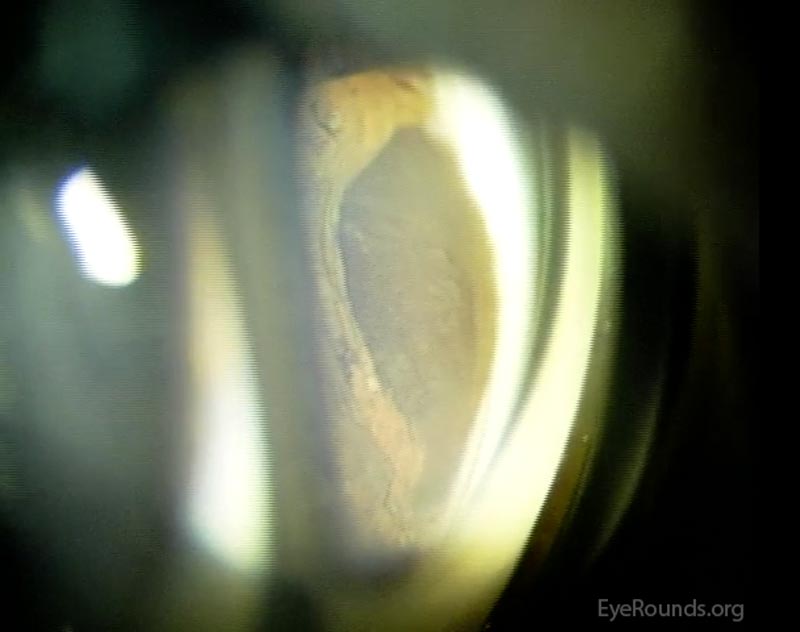 ---
Figure 3: B-scan ultrasonography shows an iris lesion with low internal reflectivity and no vascularity.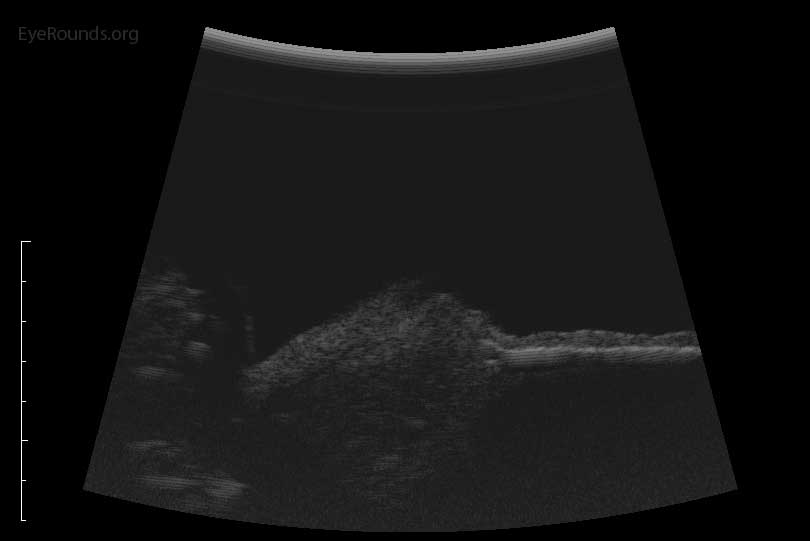 ---
Related Links:  
Reference
Shields JA, Demirci H, Mashayekhi A, Shields CL. Melanocytoma of optic disc in 115 cases: the 2004 Samuel Johnson Memorial Lecture, part 1. Ophthalmology 2004;111:1739-46.
---

Ophthalmic Atlas Images by EyeRounds.org, The University of Iowa are licensed under a Creative Commons Attribution-NonCommercial-NoDerivs 3.0 Unported License.
last updated: 12/23/2015