EyeRounds Online Atlas of Ophthalmology
Iris pigment epithelial cysts
These cysts are fairly rare and classified as central (3%), midzonal (21%), peripheral (73%), and dislodged (3%). The majority of iris pigment epithelial cysts are benign and do not require any treatment.
Figure 1
Contributor: Matt Ward, MD
Aug 15, 2012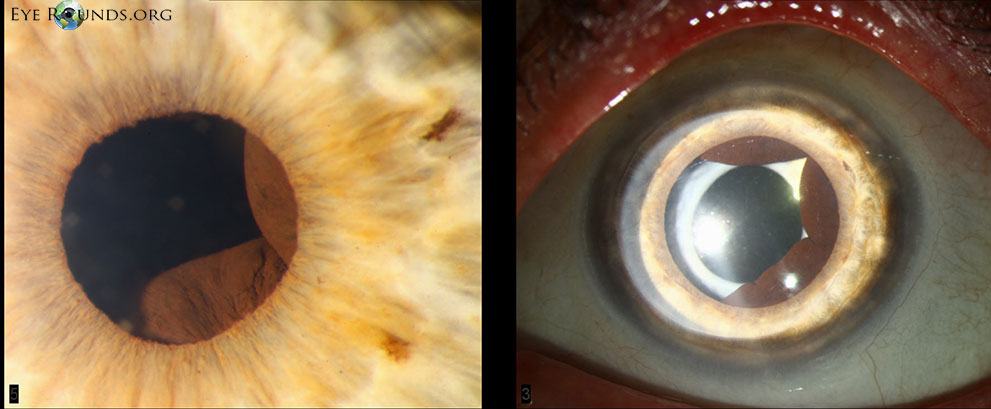 (higher resolution of this image not available)
The central cysts above were seen in a 62-year-old female with a history of angle closure glaucoma (perhaps due to enlargement of the cysts).
---
Figure 2
Contributor: Thomas J.E. Clark, MD
Photographer: Brice Critser, CRA
December 22, 2015
On slit lamp examination (photos 2-A and 2-B), an elevation of the inferior iris is seen.  It appears as the iris is being pushed or bowed forward from a posterior mass.  Folds in the iris can be seen.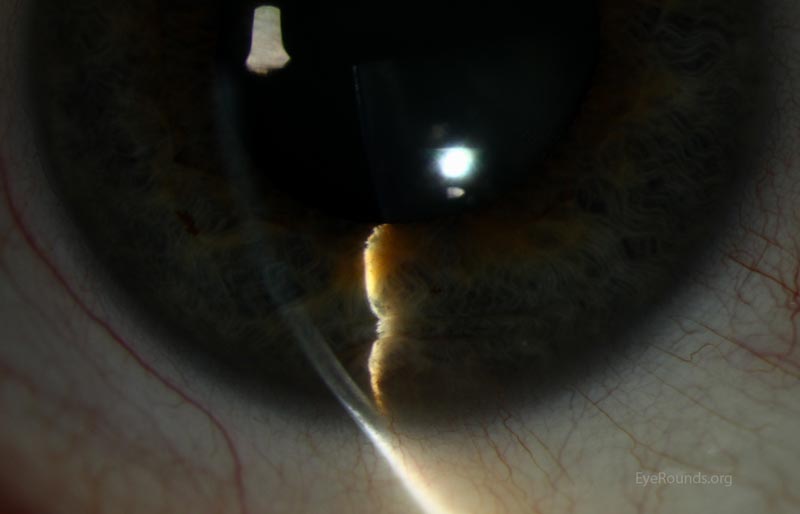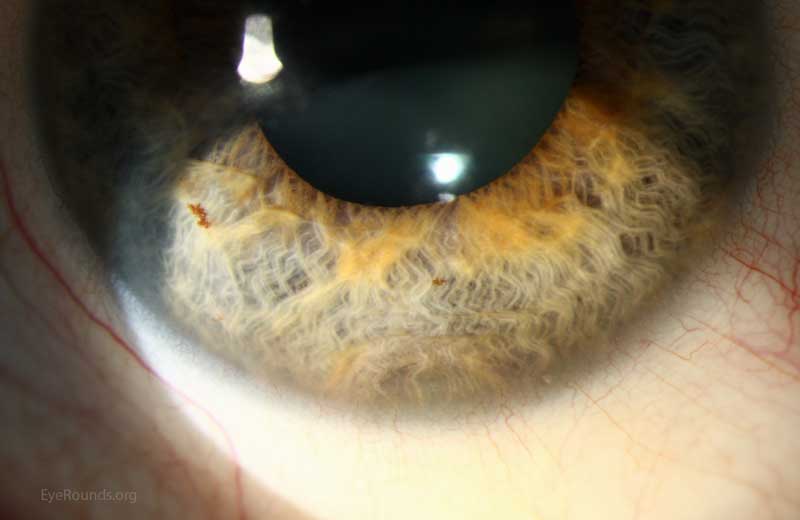 On gonioscopy examination (photo 2-C), the elevated, dome-shaped mass is apparent.  With careful inspection, the pigment epithelial cyst can be seen through the pupil on the posterior surface of the iris.  Also note the major arterial circle of the iris to the left of the cyst.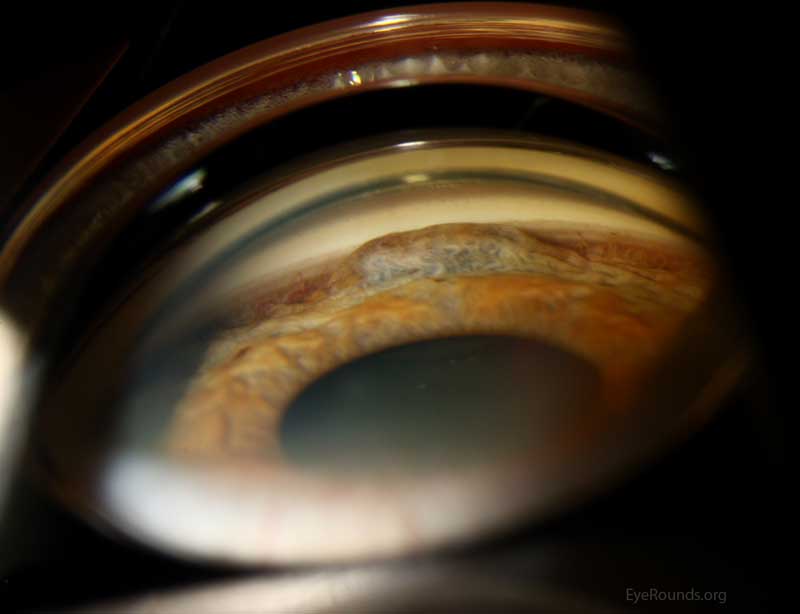 ---
---
No one may use these photographs for financial gain without written authorization from the contributor.

Ophthalmic Atlas Images by EyeRounds.org, The University of Iowa are licensed under a Creative Commons Attribution-NonCommercial-NoDerivs 3.0 Unported License.
last updated: 08/15/2012; updated 12/22/2015