EyeRounds Online Atlas of Ophthalmology
Proliferative diabetic retinopathy (PDR)
Contributor: Christopher Kirkpatrick, MD
Photographer: Samantha Jacobo
Category: Retina/Vitreous
July 2, 2015
The left eye shows severe neovascularization of the disc (NVD) that extends down along the inferior arcade with tufts of neovascularization elsewhere (NVE) along both the inferior and superior arcades. The right eye had similar findings.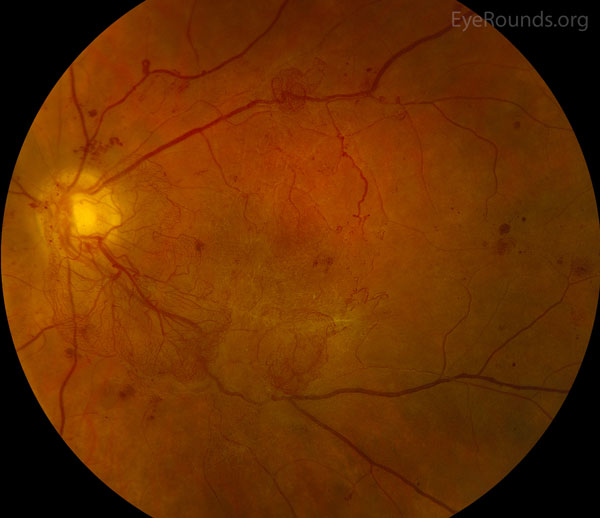 ---
Severe Proliferative Diabetic Retinopathy
Contributor: Morgan Bertsch, BS and Tyler B.S. Risma, MD

Posted May 11, 2017
This patient is a 32-year-old female with poorly controlled type I diabetes mellitus and severe proliferative diabetic retinopathy. She had not had panretinal photocoagulation at the time of presentation. Eventually this patient developed severe vitreous hemorrhage and traction retinal detachments in both eyes. Optos® widefield fluorescein angiography demonstrates delayed arteriovenous transit time, extensive neovascularization of the disc and huge areas of capillary nonperfusion.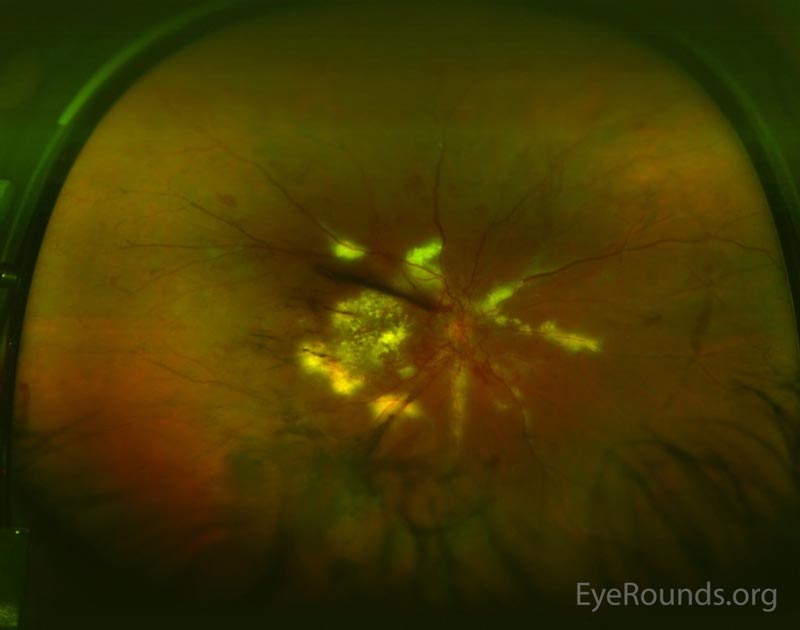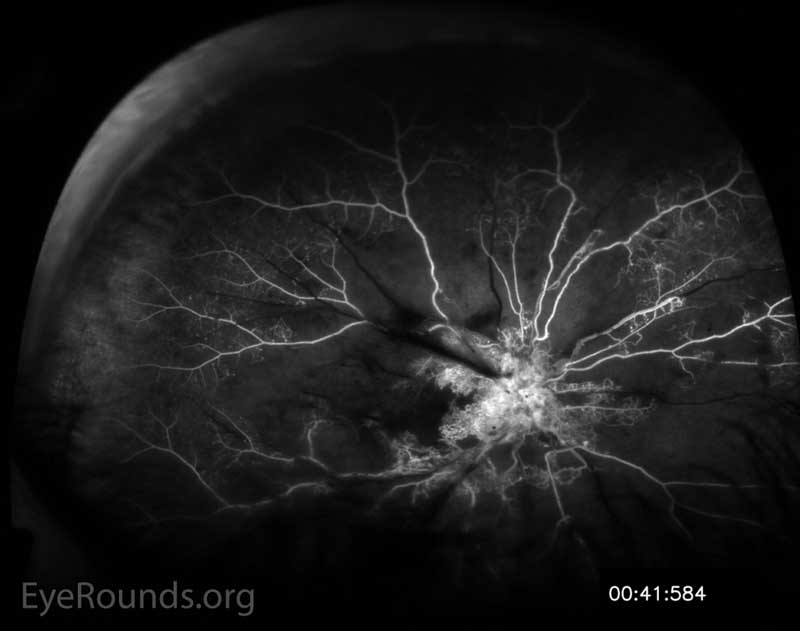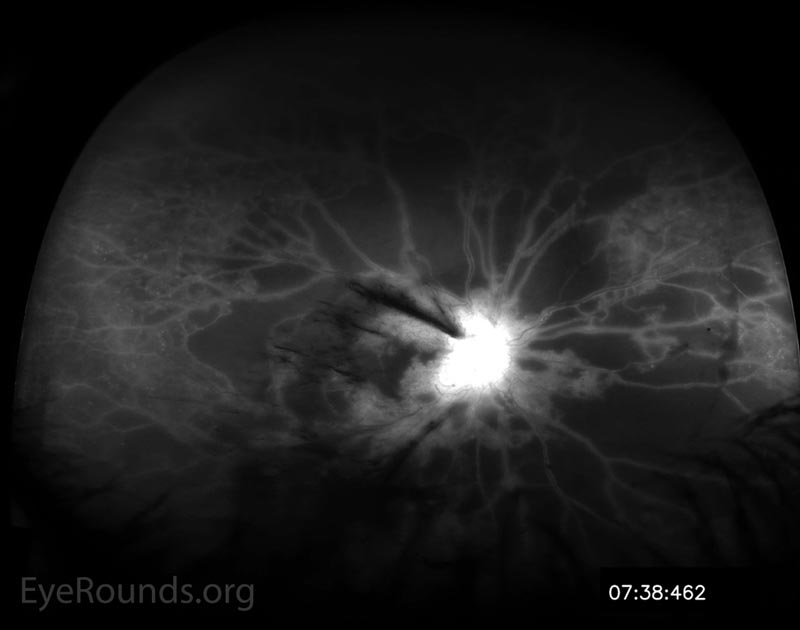 ---
The following older entries do not have corresponding higher resolution images.
Proliferative diabetic retinopathy
Contributor: Andrew Doan, MD, PhD, University of Iowa
Category: Retina
February 8, 2008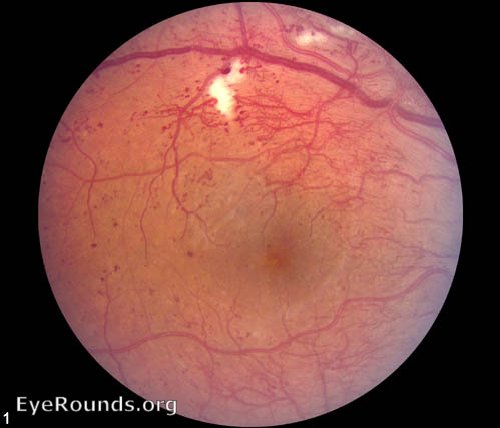 Seen are neovascularization, cotton wool spots, microaneurysms, and intraretinal hemorrhages.
---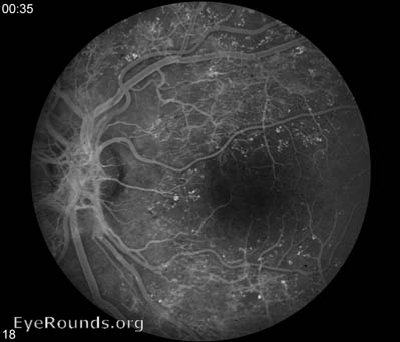 Fluorescein angiography showing neovascularization and microaneurysms.
---
Proliferative diabetic retinopathy - advanced, uncontrolled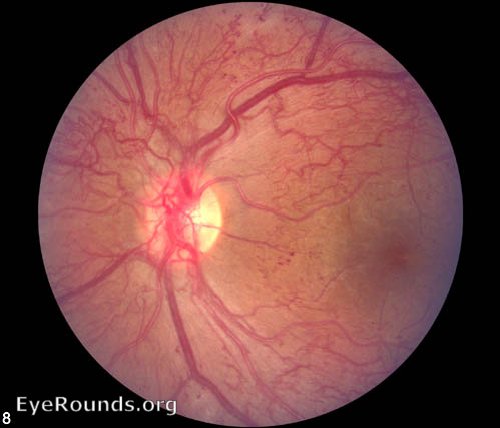 ---

Ophthalmic Atlas Images by EyeRounds.org, The University of Iowa are licensed under a Creative Commons Attribution-NonCommercial-NoDerivs 3.0 Unported License.
last updated: 07/02/2015; revised 5/11/17; original 2-8-2008